Prepare Your Mazda for Winter in Brighton, MI

Here at Brighton Mazda, the safety of our customers is always a priority. That's why we've put together a few tips to help make sure your vehicle is ready for the potential hazards that winter can bring. If you have any questions, don't hesitate to contact our Service Department at 833-223-9677!
Emergency Preparation Kit
One of the first things you can do is check that you have a emergency preparation kit in your car or SUV. This should include all-season basics such as first aid supplies, jumper cables, and a flashlight. Getting stranded in winter can create added problems since you'll need a way to stay warm. That's why we highly recommend picking up an extra pair of gloves, a hat, and a blanket or spare coat to keep in your trunk. These can make all the difference when it comes to waiting for a tow truck or changing a flat tire during sub-zero temperatures. Portable hand warmers are another useful item, as well as snacks like trail mix.
Mechanical Inspection
Now it's time to take a look at the mechanical parts of your Mazda. Whether you choose to look under the hood at home or leave it up to our certified mechanics, there are a few main things to keep in mind. Since it powers both the engine and the other electrical elements, the battery is a life source and needs to be in peak condition. Over time, the battery begins to lose power, which is especially problematic when colder temperatures actually cause the battery to work harder. The good news is that we can do a quick test and determine if you need a replacement or if you're ready for the next few months. Having a full supply of clean oil is also very important. Depending on your model and year, we may recommend special winter-weight oil that is better able to maintain viscosity and resist freezing. Even small parts, such as the windshield wipers, should be inspected to keep you safe when the snow starts falling.
Service at Brighton Mazda
To make winterizing your Mazda quick and convenient, our Service Department is open six days a week. You can schedule an appointment in whatever way is best for you, including online with our simple scheduling tool. We know that cost is often the determining factor, so we make sure to include numerous service coupons and have special offers available. While you're here, sit back and relax in our comfortable waiting area, knowing our technicians will treat your vehicle with the knowledge and care it deserves.
Welcome the cold and snow now that you know how to prepare your Mazda for winter in Brighton, MI! We look forward to seeing you soon here at Brighton Mazda. You'll find us at 8282 Grand River Road.
Testimonials
GOOGLE
10-25-2019
GOOGLE
10-17-2019
GOOGLE
9-27-2019
GOOGLE
9-19-2019
GOOGLE
8-26-2019
GOOGLE
8-25-2019
GOOGLE
8-7-2019
GOOGLE
8-3-2019
GOOGLE
8-1-2019
GOOGLE
7-28-2019
GOOGLE
7-3-2019
GOOGLE
6-12-2019
GOOGLE
5-9-2019
My Dream Car!
CARS
5-3-2019
GOOGLE
5-3-2019
GOOGLE
3-24-2019
GOOGLE
3-9-2019
GOOGLE
1-23-2019
GOOGLE
1-23-2019
GOOGLE
1-22-2019
GOOGLE
1-17-2019
GOOGLE
1-13-2019
GOOGLE
12-18-2018
YAHOO
12-16-2018
YELP
12-16-2018
GOOGLE
12-15-2018
GOOGLE
12-13-2018
"My favorite dealership experience ever!"
DEALERRATER
12-10-2018
"VERY HAPPY CUSTOMER."
DEALERRATER
12-10-2018
Read More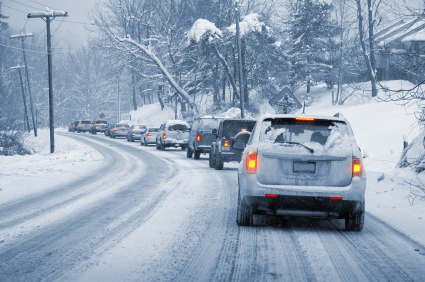 Service Hours
833-209-5254
| | |
| --- | --- |
| Monday | 7:30 am - 6:00 pm |
| Tuesday | 7:30 am - 6:00 pm |
| Wednesday | 7:30 am - 6:00 pm |
| Thursday | 7:30 am - 6:00 pm |
| Friday | 7:30 am - 6:00 pm |
| Saturday | 8:00 am - 1:00 pm |
| Sunday | Closed |